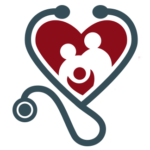 Frequently Asked Questions
Affordable. Comprehensive. Personalized. Accessible.
What ages does Lansing Family and Lifestyle Medicine see?
We see all ages —that's why family medicine is called "cradle to cane" medicine. And we make the same price for all. If you have questions on specific conditions, give us a call or email!
Does Lansing Family and Lifestyle Medicine take insurance?
No, we do not. Thus, there are as many visits as you need. Visits are without any co-pays, co-insurance or other surprise costs. We directly contract for your health needs in providing wholesale pricing for labs, medications, imaging etc. Our goal is less than 24 hour response time. Same day visits, home visits and telemedicine visits are easy to schedule online or over the phone. In the end, this means you have easy access to what you need, when you need it for an affordable price.
I'd like to see if I could improve or reverse my weight, diabetes, heart disease, hypertension etc. Do I have to be a member?
No, you do not. You could choose to join the 8 week Lifestyle Medicine Bundle for $220. This includes beginning and ending blood work, cooking/exercise partners, three physician visits, with customized book(s) and/or material. Your customized plan would target your lifestyle specific disease. Call or email us if you have specific questions regarding your condition.
What is Direct Primary Care?
Direct primary care forms the basic business model for accessible and affordable healthcare delivery at Family and Lifestyle Medicine. Direct primary care provides you with the medical attention you need with less hassles, such as co-pays, co-insurance and prior authorizations insurance. With DCP, physicians are not paid by each visit and patients have a direct relationship with their doctor. This means they can spend an unrestricted amount of time discussing their treatment plan. With direct primary care you have contact with a physician at any time via cell phone, text, computer, or email. Basically, patients who belong to direct primary care practices receive more time with the physician via more methods for less money.
What do you recommend about healthcare insurance?
You still need insurance to cover an emergency: hospitalization, surgery, emergency room visits. Most people will need to use insurance rarely. For example you could use Direct Primary Care with a high deductible plan that has a very low premium. Some patients will couple a DPC membership with a health sharing ministry. There is considerable discussion whether HSAs can be used for DPC memberships and we encourage you to speak with your tax accountant.
What if I need a specialist?
One of the best parts of direct primary care practices is the wide range of services that are offered. From dermatology to pediatrics, you can get most of your care in one place and from one doctor. For more complex issues, a direct primary care physician will refer patients out to specialists. In these instances, direct primary care clinics have agreements with the most commonly referred specialists for discounted rates. But for everything else, your direct primary care team will take care of you and your family.
How are medications covered?
Your physician will help you get the best medicine for you and your particular situation as affordably as possible. Most generic medications are included in your membership. Otherwise, our wholesale pricing is passed on to you. 
Where is the clinic?
The clinic is mobile from January 17 until May 1st, 2022. This means house visits are at no extra charge. Visits may also occur via secure video. Communication is always available via secure text and phone. After March 25,  house visits will be $70 extra per month or $70 per house visit as long as it is within 20 miles. 
Can I pay for my membership with my FSA, HSA, or HRA account?
Primary Care
With more comprehensive and extended visits, we can partner for all of your health needs. This typically means less referrals. Here primary care means continuity with the same provider, coordination of all your care in one location, comprehensive and quick access for your first place of contact for your health needs.
Lifestyle Medicine
We are here to help you achieve peak health; no matter your starting place. With incredible rates of heart disease, diabetes, obesity, hypertension etc, we have decided to put the option of optimal health within the reach of all we can. Whether a patient or here or not, we have something that is accessible and affordable for you: from free to the most comprehensive of options.
Pediatric Care
How can your child have optimal development, be school-ready and tackle the teen years? We partner together for the success of the complete health of your child. Put your mind at ease knowing your children can have easy access to their physician any time a mishap occurs. 
Acute Care
Sniffles? Fever? Injured? As a member you have easy access to our call line, online same-day scheduling for telemedicine or office visits. Our office does acute sick visits, most fractures, sprains, stitches and more.
Newborn Care
Take excellent care of your new bundle of joy at Lansing Family and Lifestyle Medicine. From postpartum care for mom, breastfeeding, newborn sleep habits and more.